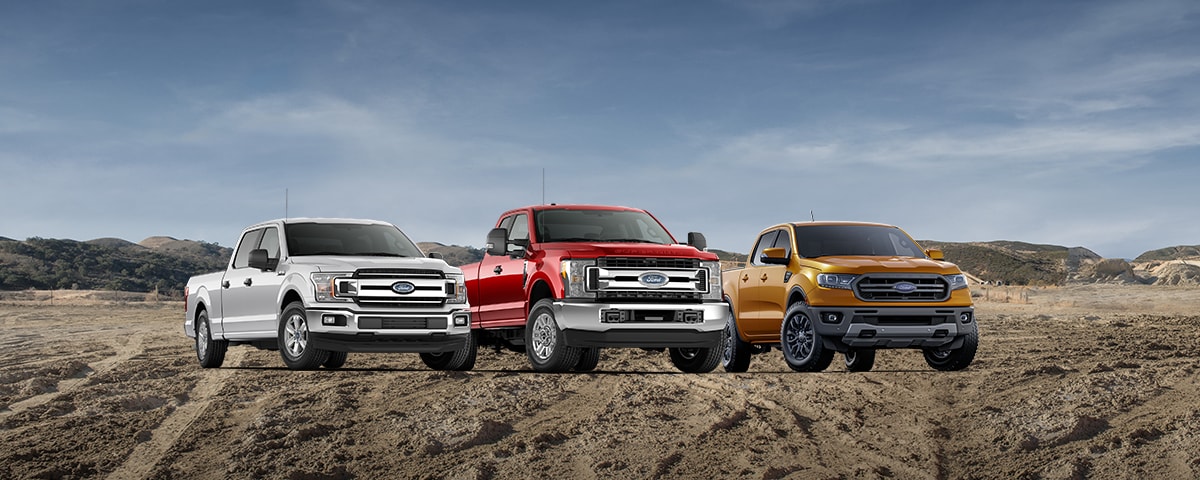 Ford F-150
---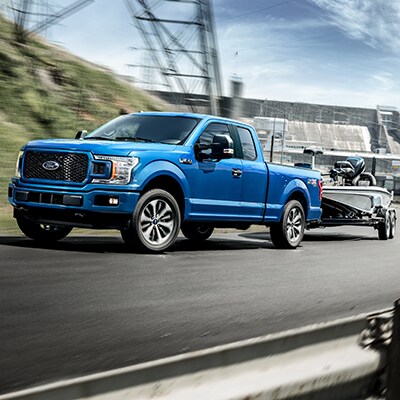 HIGH-STRENGTH, MILITARY-GRADE, ALUMINUM-ALLOY BODY
The Ford F-150 has the only high-strength, military-grade, aluminum-alloy body in its class. A heat-treating process is used to harden the aluminum alloy. Working with aluminum alloy allows an increase in gauge (or thickness) where needed to achieve strength without increasing weight. The lighter aluminum-alloy body and bed produce a higher power-to-weight ratio - plus maximum payload and tow ratings that are best in class. Yet another benefit - resistance to dents.
Ford Super Duty
---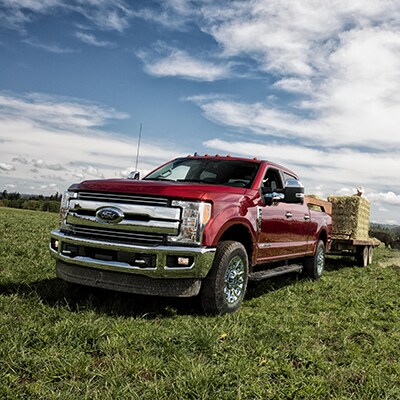 THE MOST PULLING POWER. PERIOD.
The Ford Super Duty® rules in the high-torque performance needed for hauling and towing huge loads. The 6.2L gas V8 with its best-in-class torque delivers heavy work-capable muscle. Need a durable, powerful diesel? Ready to join your workforce is the available Power Stroke® Turbo Diesel, the class leader in horsepower and torque.
Ford Ranger
---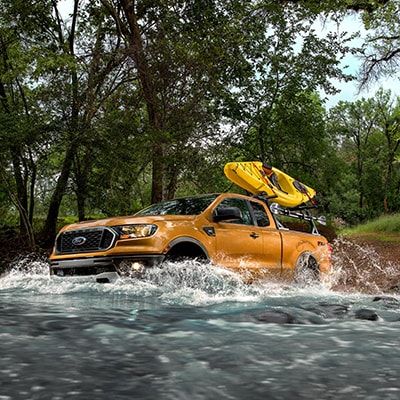 BUILT FORD TOUGH®
Ford engineers set a grueling test regimen to prepare the new Ford Ranger for the demands of multi-terrain travel. Durability trials on roads so punishing that robots were called in to do the driving. Days of constant shaking in the lab to help identify and reduce squeaks and rattles and to tune suspension parts and body mounts for durability and performance. Towing heavy loads over hours up steep grades at 100 degrees Fahrenheit. And traveling under heart-pounding, bone-jarring off-road conditions. The new Ford Ranger. It's more than up to the challenge of taking on your toughest test.